In 2021, the forwarding company Dörrenhaus celebrates its 50th anniversary. The enterprise was founded by Gerd Dörrenhaus as an international truck forwarding company in 1971. During the first years, part and complete charters in Europe were organized. Italy, France, and Benelux were the main markets in those days. Quickly the first permanent employees followed, and the first small warehouse was occupied. At the end of the seventies, the company relocated to Siemensstraße, at the site of today's head office. The first warehouse section and the first trucks for local goods traffic were obtained. The second warehouse section started operation in 1990. At that time, the forwarder Dörrenhaus possessed storage areas of 2,700 sqm, and truck shipments across Europe were still the core business. In 1999, Lars Dörrenhaus took over the company. At that point in time, the business had already extended in the direction of sea freight and air freight. The main markets first consisted in the import from China and later from all over Asia. The boom of these shipping routes very quickly entailed logistical challenges and end-to-end solutions for entire supply chains. Our company has grown annually and we have been able to offer our customers more and more services. To keep up with the growth, the staff of the Sea Freight Department moved into a new office in Industriestraße, opposite the head office of the forwarding company Dörrenhaus, in 2016.
In order to further expand our air freight competencies, we took over our long-term partners UTK and CES at Cologne airport in 2018; today the entire air freight business is done here, in the immediate vicinity of Cologne Bonn Airport. Currently the international forwarding company Dörrenhaus GmbH has 80 staff members and four sites and operates almost 9,000 sqm of warehouse space. As a final component for the time being, in January 2021 another warehouse with connected office space will be occupied in Haberstraße, near the head office.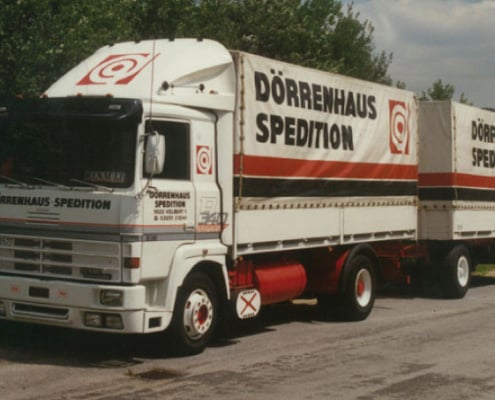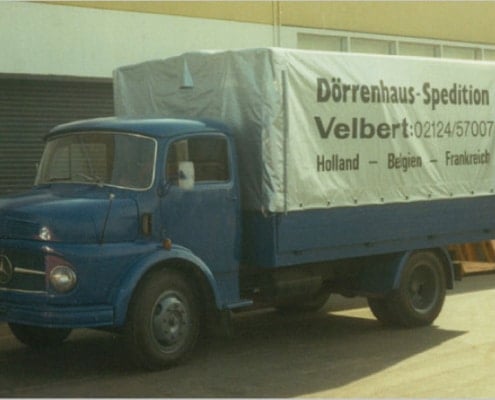 You have questions regarding our products or current transport needs? Please use the contact form below in order to submit your request. We will contact you as soon as possible.
Contact
Sales Dörrenhaus